As featured on Anthology London
Spotlight on: Table13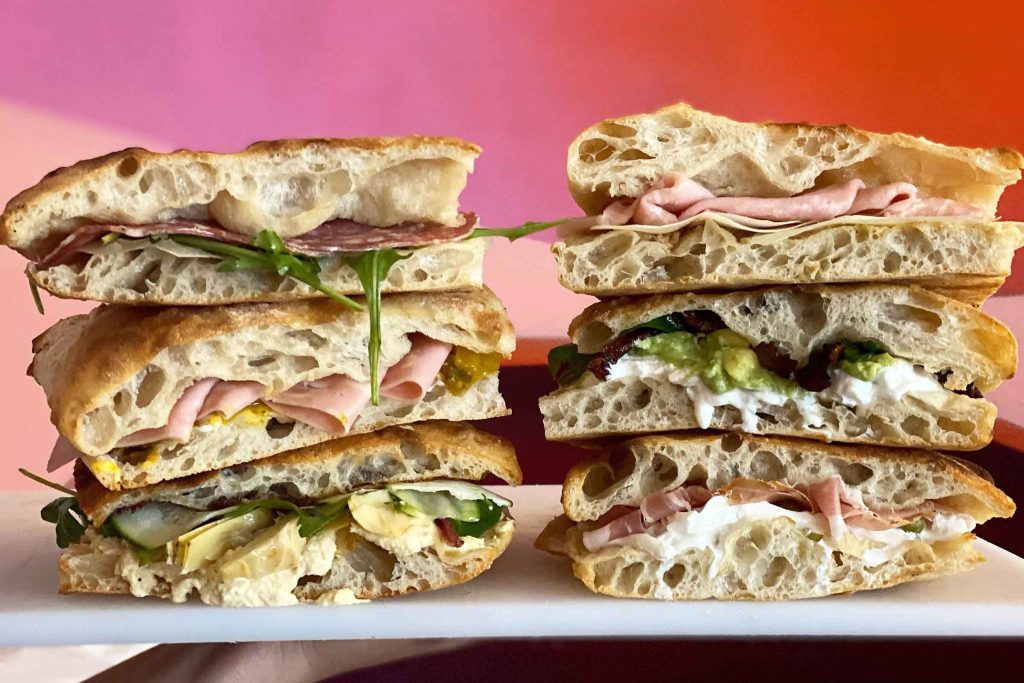 Anthology Hale Works caught up with Federico Viciani, founder and owner of Table13, to find out more about the successful café and what diners can enjoy.
Hi Federico, can you tell us about Table13 and how it started?
I've worked in the hospitality industry for around 10 years, most recently at wine bar, Vinoteca as their Operations Manager. I've always wanted to start a business of my own and opened Table13 in October last year – during the pandemic! We started by doing takeaway options but now operate as a café and wine and deli shop. We're now a team of seven who are all driven by the same passion and love for good food, coffee and wine.
What's on the menu?
The main offerings at Table13 are coffee, bread and wine. It's simple, but we focus on using high quality ingredients to offer great food in a relaxed setting.
We're known primarily for our focaccia which is baked fresh every day. Our Chef, Sofia De Angelis, has worked around the world including in Rome, Dubai and Paris, and is highly skilled in creating the most delicious pastries.